Jammer-buy stores top seller high quality jammers
Jammer-buy.com is one of the best manufacturers and suppliers of mobile jammers in China. We provide technical features and functions of professional cell phone jammer, wifi jammer, GPS jammer, GSM jammer and mobile jammer. Today, we recommend three of today's most popular and best quality mobile jammers in jammer-buy.com:
1. GPS GSM 3G mobile phone signal jammer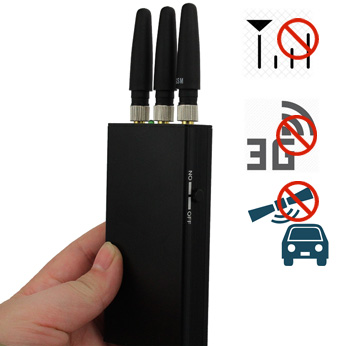 The signal jammer suite - a GPS jammer with a fully functioning mobile phone with a very long range of disturbances up to 5 meters long. Are you tired of using all of these phones, or using GPS to track them anywhere and anytime? This is the spy phone you need now. The scrambler system is equipped with a built-in rechargeable lithium-ion battery for signal interference time, as well as a car power adapter and charger. You can use it in cars and offices. The operation is so simple that you can turn it on and immediately stop all GPS tracking device signals, keeping the noise and other interference. A good anti-spyware device and noisy.
As you might expect, it can effectively protect CDMA/GSM/DCS/PHS / 3G phones. In order to effectively prevent GPS satellite positioning tracking, information privacy and confidentiality can be protected. Small size, powerful function, light weight, large cover, easy to carry. Get it, and you'll have a happy life. Can be used in different types of dressing rooms or dressing rooms.
2. Handheld high power 3G 4G WIFI Bluetooth GPS LOJACK mobile phone blocker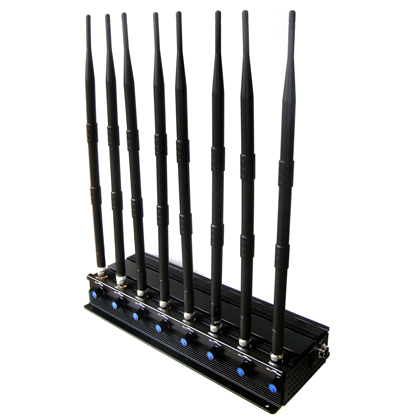 Most people want to enjoy a peaceful life and not disturb others after work or on weekends. In this case, the 3G 4G WIFI portable GPS LOJACK phone can be a good choice.
The cell phone jammer has eight interference frequencies and must have one. From another point of view, the total output power is only 4W. These are energy-saving products and will not waste energy. According to the signal intensity of the given area, the interference radius can reach 30 meters, which is enough under normal circumstances. And because it weighs only 800 grams, you can carry it with you.
If you want more details on the specifications, please contact us for the information you need. Contact us and you will get the best price for high quality products.
3. High power desktop 3G 4G WIFI GPS LOJACK mobile phone scrambler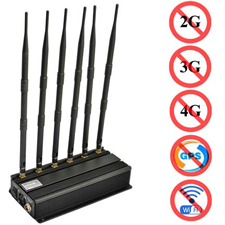 The cell phone scrambler blocks all signals in an area. Including CDMA, GSM, DCS, PCS, 3G, 4G signals. Some GPS jammer may be able to block previous signals, but they can't block the latest 4G phones. It is not only 4G, but also can block CDMA, GSM, DCS, PCS, 3G and other signals. This is a complete universal device. It creates a black area of cell phone signal with a radius of 5-15 meters.
This is actually a 4G LTE portable, high power mobile jammer. This is your best choice. If you want more details, please check the product specification.