Bag gsm scrambler
When you don't want to use your phone, what do you usually do? Turn off your phone? Or do you put it aside and not take it with you? I don't think that's the best solution. It can be inconvenient when you need to use it, it takes a certain amount of time to turn on your phone, and if you are in a hurry, it will definitely make you anxious. It is more inconvenient for you to go out without your cell phone. You cannot use your cell phone in time to communicate with others, which is equivalent to isolating you from the outside world. And if you use the bag GSM scrambler pockets, when you don't need to use a mobile phone, put it in the, cell phone no signal, cannot receive phone calls and text messages, when you desperately need to use out of the pocket, can restore network signal, normal use, this just isn't very convenient for you?
To be honest, the popularization of mobile phones has indeed brought many benefits to people. It has realized the function of transmitting thousands of miles of sound in ancient times, so that people in distant countries can communicate well. But there are also many problems, especially the use of mobile phones to do some fraudulent things, cheating in exams, harassing telephone calls, fraud telephone calls are not rare. Therefore, many places start to install GSM jammer in succession, which is to alleviate this problem.

Install phone blocking device can prevent the surrounding mobile phone use, and use pocket bag GSM scrambler, is to stop the use of personal mobile phone, when you rest need to cell phone stopped working, it is a very practical tool.
GSM signal scrambler related tags
Cell Phone Signal Block Bag GSM Jamming Bag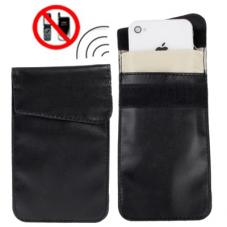 The cell phone rest bag is a portable tool that can block your mobile phone signals and protect your phone.It is very convenient for personal use. It can also be used in schools. In the front of the classroom, a row of such mobile phone signal interference pockets are installed.
$20.59$48.59
Portable GSM 3G 4G Jammer GPS WiFi Blocker Jamming Devices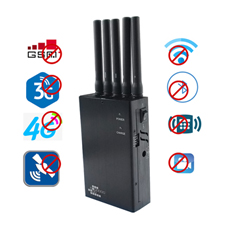 5 antenna black handheld multi-frequency jammer, we provide you with 7 signal type combination, GSM+3G+GPS+WIFI is the best-selling one, the type of interference signal, depending on your needs. It has a maximum interference radius of 20 meters and is powerful in handheld jammers. If you don't have the shielding combination you need, you can contact us for customization.
$259.89$648.99
High Power Phone Jammer UHF VHF 433 315MHz LoJack Blocker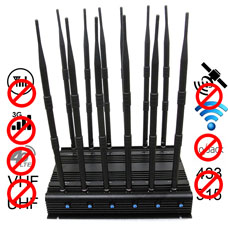 This is a super powerful mobile phone wifi GPS desktop interference device, with 12 antenna design, built-in cooling fan, with the best cooling effect, so that it can work for a long time. Cool modelling and strong power, also you can carry, interfere with the largest radius of up to 70 meters, for what you need to ban cell phones very big occasions match, uhf VHF jammers means it can be used in more fields.
$748.75$1560.59