Professional Cell Phone Signal Blocker Device for GSM 3G 4G LTE
With the rapid development of technology,nowadays smart cell phone is widely used.The mobile phone needs the network to play its main function.These mobile phone signals include GSM, CDMA, DCS, PCS, 3G,4G and other signals. With these cell phone signals, we can make it easier to connect with relatives and friends.Smartphone is indeed bring to people's life a qualitative breakthrough, more rich people's entertainment life, let people in the busy work can use the cell phone to see they are interested in news web pages, etc.But there are some situations that we need to be quiet or solemn like court, church,meeting room,school examination room.And sometimes people need to be quiet to learn,to read. That is what cell phone signal jammer used for.The development of technology has made smartphones become one of the things many young people carry with them, and on the road, you can see a lot of people looking at their phones. Students use, not only affect their study, also affect the rest of the class, affect the order of the teacher in class, it is extremely bad behavior, to stop this behavior, schools can be installed using cell phone jammer diy, this can be a good solution to this problem.Many people are also affected by the negative effects of mobile phones. So in this case the cell phone jammer kit can help a lot of people.Besides, some one can eavesdrop your conversations by intercepting your cell phone signal blocker.And they can also track you through mobile phone tower triangulation which is not the same with the GPS.You can buy 4g phone jammers from the following products.
The current cell jammer is powerful, with some not only interfering with GPS signals, but also interfering with WiFi signals. There are also, of course, the main target frequency jammers, which you can purchase according to your own needs, and now multi-frequency tunable portable jammers are more popular.
In the category we provide you the powerful mobile blockers that used in the room like church and handheld jammers for someone that need to protect their privacy or confidential informations.And if you want to find a device against GPS tracking,you can visit the GPS jammer category.
The signal jammer can block wifi and all cell phone signals. It is jamming radius up 20 meters with portable jammer that can be carried on the arm. This signal blocker is definitely a good choice for you.

$450.89

$680.99
This 5 antennas jammer is one of the most popular portable small shape jammer. It blocks almost all phone frequencies. It supports bluetooth, WIFI, GPS and wireless video/audio signals.

This is a vehicle cell phone jammer provide for you. 5 Antennas gold shell, one of the most popular portable electronic jammers. It can jamming with GSM,3G,4G, bluetooth, WIFI, GPS and wireless video/audio signals.

$259.89

$339.99
The desktop wireless jammer can block GSM UMTS LTE and WiFi signals.With high heat dissipation, the 5 bands signal jammer can work for a long time continuously.

5 antennas desktop adjustable phone jammer can block GSM LTE UMTS WiFi signals. In the case of high heat dissipation, can work for a long time.Wide jamming radius.

$420.89

$859.67
The 6 bands handheld mobile phone jammer blocker mainly interferes with GSM,3G frequencies with a wide jamming radius. Besides,several configurations of this jammer are available:4G,GPS or WiFi.

$339.99

$739.99
This handheld mini GPS jammer is very popular in the market. It interferes with GPS, GSM, WiFi and 3G signals. Distribution car charger, can be used for car.

This gsm signal blocker can interfere with GSM, 3g, GPS and WiFi signals simultaneously, and has small and portable features. Car charger can easily use of your car.

This portable handheld jammer is very popular nowadays. It jamming with GSM, GPS, WiFi and 3G signal. It has the characteristics of light weight and small volume. Interfere with a diameter of 15 meters.

This mobile cell phone jammer is very popular nowadays. It jamming with GSM, GPS, WiFi and 3G signal. It has the characteristics of light weight and small volume. The jamming radius is 15 meters.

$185.14

$319.69
The new integrated waterproof phone interceptor is mainly designed for prisons, factories, churches, courts and troops camps. Indoor and outdoor can reach 100 meters radius.powerful.

$2375.99
Adjustable desktop high power jammers are usually used for churches, prisons, etc. Jamming radius up to 50 meters. Can block 6 frequencies, including 3G, 4G, GSM, WIFI, VHF, UHF, GPS.

$448.49

$946.89
In the early days, the GSM is the most important basic mobile communication signal frequencies, it includes four main frequency (850 MHz, 900 MHz, 1800 MHz, 1900 MHz) and the use of many different countries of the world's smaller standard (such as UMTS, CDMA2000, Nextel, TDMA, AMPS, w-cdma PCS, etc.). With the development of information technology, 3G and 4G LTE signals have gradually entered the market and become the mainstream of today's market.These networks make people's lives so much richer that they can use them to watch video and so on. Emerging Internet age to drive the development of smart phones, smart phones were very popular in today, almost everyone has a smart phone, these smart phones because of its intelligence, functional diversity, by many young people like it, let them unscrupulous playing mobile games in a public place, it also brings some noise annoyance. Using a cell phone jammers can solve the problems caused by smart phones.

Because of the popularity of smart phones, many people can't live without mobile phones. Indeed, smart phones let's contact with relatives and more easily, can let you from thousands of miles away can give your family, friends, communication, it's very good for our, the development of smart phones, also let's requirements for the Internet to strengthen gradually, in the face of high traffic fee, people invented the WiFi network, which can give their smartphones provide unlimited network, to make them more unbridled, when see a mobile phone that they when eat, rest, and even work are also looking at the mobile phone, for their personal, which seriously affected their life balance, even affects their health; For work, it affects their productivity, and if it is a high-risk job, it can be dangerous. So in some units, the boss installed a mobile jammer in the office to keep their phones from working properly.So the mobile cell phone jammers are widely used in the office area.

In this world of seduction, we should all have our own ideas and observe the civilized consciousness of public places. Don't call in public, play games, play music, etc. You should know when and how to use your cell phone, not to make your phone the culprit in your life, but to be a tool to improve our quality of life.So use your cell phone for awareness is very importance.If you see a lot of people who don't have a sense of public civilization,Their uncivilized public awareness makes you very angry.What if you don't know, I think you can buy the 8 Bands GSM 3G 4G Jammer GPS WiFi LoJack Blocker to stop their behavior.The eight antennas carry portable WiFi jammers that can interfere with eight frequencies at once. Not only can the GSM 3G 4G 4GLTE be shielded from the spectrum of cell phone signals, it can also interfere with GPS WiFi and LoJack. Using this jammer, you can get them to stop using mobile phones without public awareness.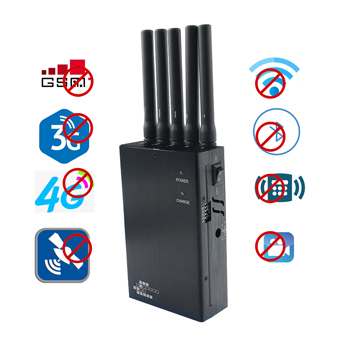 $259.89
$648.99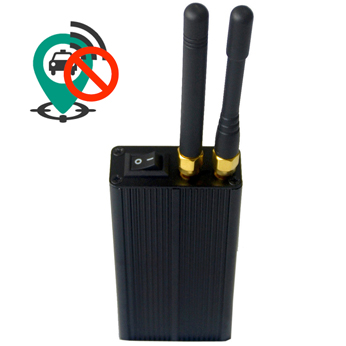 $129.99
$219.69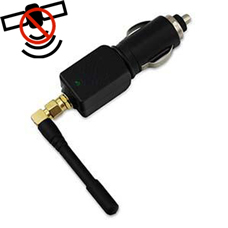 $79.99
$149.89