High power wide range jammer 30-50 meters provide here
Radius of 30 to 50 meters interference of jammer device belongs to high power signal jammers device, widely used in military and security for prison, is suitable for the occasion, more can interfere with the signal and the frequency band is more, this kind of equipment mainly desktop design, but the volume is not much, will not take up your place.Use it in your home, your office, or your car. Using them, your child will put the phone down and not be addicted to mobile games, but will return to their homework. Your lover will put down his cell phone, not indulge in online novels, and will spend more time with you. Your car won't have to worry about being tracked by a GPS tracker, and your whereabouts will be safe when it's working.
The latest powerful desktop signal jamming device is equipped with 8 antennas that can interfere with 4G, 3G, 2G, WiFi and GPS frequencies with a maximum effective jamming radius of 40 meters.

$395.69

$732.76
This is the first 5G signal jammer in all signal jammer stores. The signal jamming frequency includes GSM CDMA 3G 4G WIFI with an interference radius of up to 40 meters.

$659.43

$1089.43
6 bands desktop high power jammer with three jamming combination GSM+3G+4G, GSM+3G+GPS+WiFi, GSM+3G+UHF+VHF for you to choose.According to the signal intensity in a given area block radius can be up to 50 meters.It may be the most popular desktop blocker in the office or home.

$418.49

$946.89
The wireless jammer can jamming CDMA GSM DCS PHS 3G 4G WIFI frequencies. With a good cooling system, the interference radius is adjustable up to 40 meters.

This desktop adjustable phone blockers has delicate shapes with 5 bands suitable for office,home. Jamming 3G 4G CDMA GSM DCS PHS WIFI. With good heat dissipation system can ensure work for a long time.

$420.89

$859.67
8 Bands Desktop high power blocker device (adjustable) jamming all GSM 3G 4G mobile phone signal and GPS WIFI lojack,jamming radius up to 50 meters.

$499.69

$890.89
The cell phone signal blockers provide GSM+3G+4G signals group. Jamming with GSM+3G+GPS+WIFI group and GSM+3G+UHF+VHF. It has excellent heat dissipation, the jamming radius up to 40 meters.

$379.49

$779.59
Signal scrambler informations

How to choose a jammer?

Currently on the market, there are different types of signal jammers in these types, although have adopted different design, but the main interference signal does not have the too big change, interfere with the GSM, 3 g, 4 g cell phone signal blocker, GPS signal of GPS jammers, etc. Only in the modelling and the signal types differ on collocation, we usually use a mobile cell phone signal jammers like concealed, don't make it easy to be found, so more popular portable design for outdoor use. For the use of the school, the desktop is more reasonable, don't worry about being away and fixed installed in a place of interference signal, we often see is installed the signal blocker in each in front of the classroom, it is easy to find for us. Because the mobile phone jammer device seems to be used by default in school, it is the basic implementation of the school.But our personal use, I still suggest that the handheld design is suitable for you, because its portability makes it easy to hide and easy to use.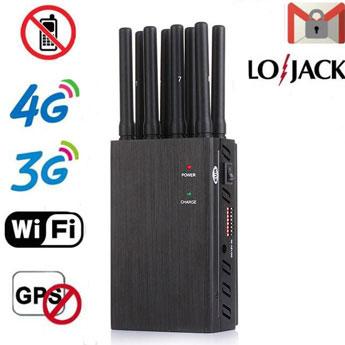 $316.69
$565.89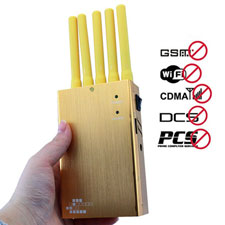 $233.89
$339.99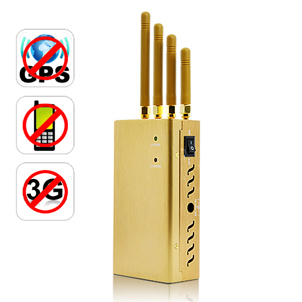 $139.99
$258.99