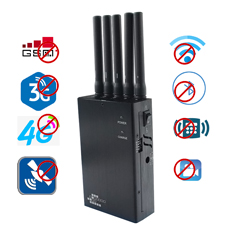 Portable GSM 3G 4G Jammer GPS Blocker WiFi Jamming Devices
5 bands handheld portable GPS jammers block all GPS L1,L2,L3,L4,L5 frequencies,you can choose other signals jamming combination such as GSM/3G/WIFI/GPS blocker and more.Jamming radius up 20 meters.
Technical Specs:
Weight:500g
Size:120 X 74 X 29 mm
Warranty:One Year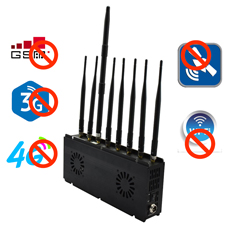 8 Bands Desktop Jammer Block GSM/3G/4G GPS WiFi Lojack
8 Bands desktop signal jammer block GSM/3G/4G cell phone signal, GPS, wifi, Lojack, good heat dissipation provides you with long working hours.
Technical Specs:
Weight:3kg
Size:360 X 140 X 48 mm
Warranty:One Year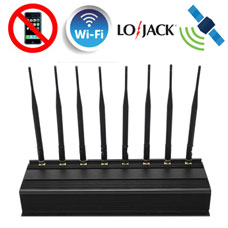 High power Jammer Signal Frequencies Jamming Device Adjustable
The 8 band high power jammer jamming radius up to 50 meters. You can use a variety of masking signal combination types. Powerful functions and adjustable features, widely used in schools, offices, libraries and other large places.
Technical Specs:
Weight:3.2kg
Size:140x51x350 mm
Warranty:One Year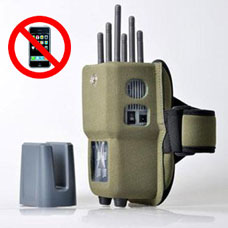 Portable Hidden GSM 3G 4G GPS Blocker or WiFi Jammer
Multi-antenna handheld design phone scrambler blocks all mobile phone signal wifi GPS. The interference radius is 20 meters. It is easier to carry your arms with you. It can be used at home and outdoors. Whether it's your adventure or a self-driving car trip, it's a great way to protect your untracked equipment.
Technical Specs:
Weight:900g
Size:230x90x50mm
Warranty:One Year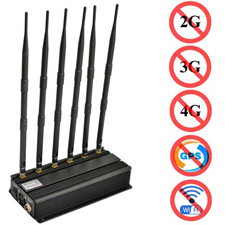 Desktop GSM 3G 4G Jammer Block GPS WiFi UHF VHF Signal Adjustable
Desktop adjustable jammer can jamming basic GSM/3G signal,other signal blocked depends on your choice. Such as WIFI,GPS,UHF/VHF.Jamming radius up 50 meters.
Technical Specs:
Weight:2500g
Size:140 X 51 X 305mm
Warranty:One Year
APPLICATIONS

1. Prison use jammers

The prison uses jammers to cut off prisoners' contact with the outside world, and drone jammers prevent criminals from using drones to transport drugs to prison.

2. Used in the classroom

Jammer used in the classroom can well solve the problem of students playing mobile phone, in the important exam time, can also prevent students from using mobile phones and other electronic equipment to cheat behavior, maintain the fair principle.

3. Used in the library

The library should be quiet, where we study, to prevent some people from calling loudly and installing mobile jammers.

4. Used for the car

The car use a GPS jammer to avoid GPS positioning and to prevent being tracked.Protect your privacy and your whereabouts.

5. Used for church

Churches are sacred places where noisy noise is not allowed, and signal jammers are used to ensure that the ringtone is not disturbed.