Drone Signal Jammers DIY Powerful Directional UAV Blockers
More and more people are being threatened by drones. UAVs carry explosives, chemical weapons, biological weapons, etc, and attack military bases. In the face of such threats, buy a powerful drone killer shield may be the best measureto defeating remote control aircraft attacks in the future.
Amid the growing threat from uavs, a portable device has been developed on the market to shoot down unmanned aerial vehicles by blocking communications between operators and them. Once a uavs is spotted, the operator aims his gun-shaped drone rf jammer at it and pulls the trigger after selecting the relevant mode to handle the uavs in the current environment. The device prevents the drone from communicating with its remote control.
And for some converted remote controlled surveillance uavs,the remote control jammer can help you.
This UAV signal jammer can effectively ban remote control plane surveillance, block WIFI GPS 5.8GHz 868 912 433 434MHz Frequencies,protect your own location privacy. It can jamming radius up 500 meters.

$3489.48

$5660.59
8 bands high power rf jammer for remote control planes,jamming wireless 2.4GHz, GPS L1 - L5,5.8GHz. jamming radius up 35 meters,protect effective areas from being photographed.

$965.89

$1889.59
This is a wall-mounted high power wireless signal jammer that can interfere with gsm, wifi 2.4g and wifi 5.8g signal frequencies with a maximum interference radius of 50 meters.

$998.99

$1398.99
The portable multi-band drone signal jammer shields the 1.5G, 2.4G, and 5.8G signal bands and is one of the most popular drone jamming devices.

$6410.68

$9648.68
High power uav blocker gun trolley design are easy to carry. Equipped with directional antenna, can work effectively. To meet the needs of various military activities and police, outdoor sports, individual outdoor patrols, public security or emergency group activities.

$12899.89

$16899.99
This powerful drone killer jammer you deserve to have. It has a wide range of jamming and can jamming with any UAVs, ensuring your privacy is safe from UAV spies. Jamming radius up 1500 meters.

$22750.99

$29750.99
Current drone fly environment:

Drones, widely used by these enthusiasts in recent years, have made the environment more complex and ready for everyone - including terrorists - to use. The ability to stop multiple uavs is important because terrorists may use multiple drones to launch simultaneous attacks and will increasingly continue to do so.It gives a threat to our privacy right as the aircraft might spy on you without your permission. A device called UAV jammers can disable remote controlled aircraft,protect your privacy.The anti drone frequency jammers kit in the category are good anti unmanned aerial vehicle devices to disable any UAVs in their jamming radius range.




Why do we need to stop UAVS?

Nowadays the UAV is getting more and more popular,they have become a form of recreation, one of the hobbies of people. UAV flying are so serious that they are likely to take candid shots and surveillance of our privacy. Uav flying about in a no-fly zone is the most important phenomenon makes the public order is destroyed, another is the use of them do moral problem is increasingly prominent, in violation of the law to jail delivery of drugs, unmanned aerial vehicle carrying bomb air strikes have occurred, the national important institutions using unmanned aerial vehicle jammer system is necessary.In order to protect our privacy, the anti drone jammer is a necessary protection tool.




Drone blocker gun so popular!

The gun type uav is a kind of directional uav jamming device, like a gun, which is one of the popular jamming devices in the market. The pushcart uav jammer gun shape is a portable weapon against uav, which is a great advantage, providing great flexibility and the opportunity to respond and protect quickly.

Using uav transport drugs in prisons has been taken seriously, and a British prison has used drone signal jammer to stop them from enforcing the no-fly zone. Unmanned aerial vehicle plays an important role in the military, reconnaissance uav is one of the representative, in order not to let the enemy's reconnaissance near the base of investigation, using uav jammer as defenses.




Article of Drones Blocker




Drone security incidents and stop drones flying

Drone flight control is imperative

Russian military warning uav using satellite navigation attack risk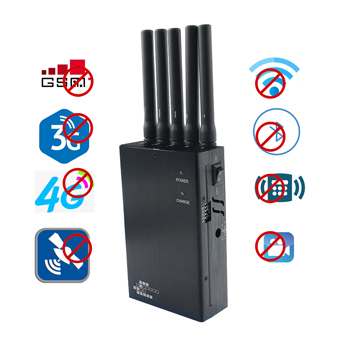 $235.89
$648.99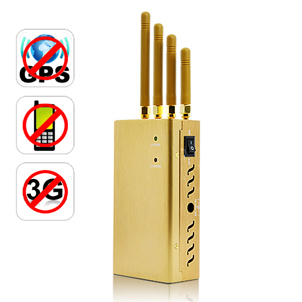 $139.99
$258.99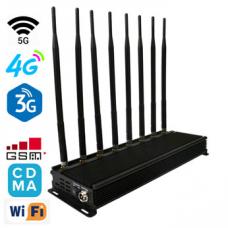 $659.43
$1089.43
Functions of Drone Jammer:
Today, many people use remotely operated aircraft (also known as uavs). These unmanned aerial vehicle are very popular because they don't require a pilot to fly them, and they can be easily controlled from the ground using a remote control. Today, we see uavs of all shapes, sizes and features. On the Internet, you'll be able to see all the different types of uavs, and look at it, and you'll be surprised to discover that an unmanned aircraft has the ability to photograph and video, just to connect the relevant devices to the drone's board.
In particular, uavs are very useful for travelers because they help capture memorable moments. Using cameras on the uavs, they can take pictures and record video from the sky in any direction. Although this has given us a better travel experience, we regret to say that with the advent of uncertified aircraft, terrorists have also started their illegal activities.
Terrorists can use uavs to take pictures of your privacy, even surveillance, to help them understand your environment. In addition, flying uavs are often used to smuggle (transport drugs, weapons and bombs), and they are increasingly complicit in terrorist attacks. Directional drone signal jammer is the best tool to deal with uav. With the help of the jammer, you will well protect your property and your family.