15-30 meters radius range cell signal jammer recommend to you
15 to 30 meters radius interference jammers belongs to the strong power of the equipment, it can interfere with a wider range, the signal jammer device can be used in schools, churches, libraries and other medium, diy cell phone signal jammer use in the meeting room, to ensure the meeting go smoothly and the content are confidential.Buy high-quality mobile phone jammer from us, fashion design of appearance, can interfere with GSM, 3g, 4g cellular signal, GPS, wifi, bluetooth, lojack tracking signal. Multiple antennas make it more intrusive and have a wider range of interference. We are equipped with a car charger for you, let your car use more convenient, desktop signal jammers have good heat dissipation effect, can be used by you for a long period of time, will not affect the intensity of the scope of work.The following products are popular with customers, especially 5 this handheld antenna design, can satisfy the needs of most people, is also popular in the exterior modelling, if you want to have a cell phone jammer, I recommend it to you.
Portable 2G 3G 4G cell phone jammer's built-in 4700mAh battery, equipped with a car charger, continuous working time of more than 1.5 hours, the maximum interference radius of 20 meters.

$308.89

$638.89
Portable 2G 3G 4G signal jammer can also interfere with wifi 2.4G/5.8G, GPS/lojack band, with a interference radius of about 20 meters.

$483.29

$894.98
2019 new 8 bands portable GPS jammer, can shield 2G 3G 4G WiFi Lojack signal, powerful power and interference range, the maximum interference radius is up to 25 meters.

$539.79

$1038.05
This desktop pwoerful jammer with 8 antennas can jamming cellular signal GSM/3G/4G and WiFi Lojack GPS tracking frequency, built in two cooling fans to ensure good heat dissipation for work, desktop multi-antenna design makes it jamming radius up to 30 meters.It is powerful enough and very popular in the world.

$380.89

$799.65
The signal jammer has a wide range of jamming frequencies, can block many phone signal as CDMA GSM DCS 3G 4G LTE 4G Wimax. The GPS or WiFi blocked depend on your choice. Easy carry and hidden,can be carried on the arm,jamming radius up 20 meters.

$415.89

$680.99
Desktop jammer can jamming GSM 3G 4G WiFi GPS phone signal frequency, block wireless video,wireless network camera and wireless alarm. Powerful blocker be used extensively, jamming radius up to 30 meters.

$305.89

$539.89
5 antennas signal jammer is the most popular portable small jammer. It blocks almost all phone frequencies. It jamming bluetooth, WIFI, GPS and wireless video signals.Jamming radius up 20m.

Handheld cell phone jammer jamming GSM 3G 4G WIFI bluetooth GPS(L1 - L5) and wireless video. Jamming radius up to 20 meters,it's one of the most powerful portable jammer in the jammer store.

$233.89

$339.99
Frequency jammer informations

Cell phone jammer recommended for you

This is a mobile phone signal jammer designed with 8 antenna, which can interfere with GSM, 3g, 4g cell phone signal, and can also interfere with wifi bluetooth, GPS and lojack tracking signals. With the type of signal we need to interfere with, it is convenient for you to use, no matter what signal you want to interfere with.Cell phone jammers can let our environment without cell phone rings, the phenomenon of no loud call, keep the cell phone stop working, and you can get a quiet environment to rest, read or work. If you're tired of these phenomena, it makes you angry, and I recommend this cell phone signal jammer.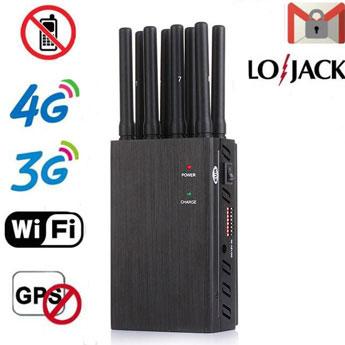 $316.69
$565.89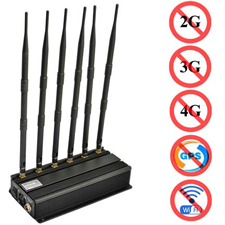 $418.49
$946.89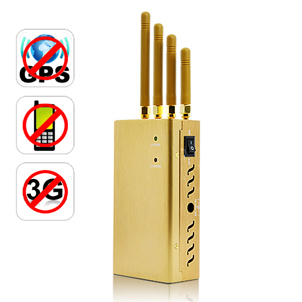 $139.99
$258.99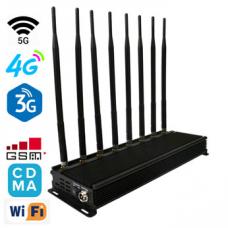 $659.43
$1089.43