Lojack 4G Jammer Stop Lojack Tracking and 4G Phone
Here in this category, some Lojack and 4G LTE jammer are presented.The Lojack is low spectrum signal which is used in vehicle tracking.Although it is not as popular as GPS tracking,Lojack can be used to track new motorcycles,some vehicles and advanced laptops.And the Lojack jammers can help you get rid of such tracking.In addition,if you want to deal with another tracking-GPS tracking,you can buy a GPS jammer.
The next frequency band is 4G. The 4G network is now popular, and the signal is widely used in smartphones. If you're bored with phone noise, or want to be quiet in a meeting room, church, classroom, etc., the 4G cellular signal jammer can help. At the same time, when you stop using a 4G phone, tracking your phone is useless.To prevent Lojack tracking, buy signal jammer from jammer-buy online store, which offers a variety of style-style jammers and choose which you like to purchase.
This portable signal jammer device jamming multiple signals such as GSM/3G/4G LTE,WiFi,GPS/LoJack tracking signal. Handheld wireless jammer disturbance radius up 30 meters.

$316.69

$565.89
This 5 bands black shell portable gps signal blocker has three anti satellite tracking signal combinations for your choice, excellent texture. Radius of jamming can be up 20 meters. It is one of the most popular jammers in the jamming market today.

$235.69

$648.99
Handheld military camouflage phone jammer wide jamming GSM 3G 4G WiFi GPS and Lojack.Multiple signal type combination multifunction signal jammer for your choice.Jamming radius up to 20 meters.

$429.69

$839.59
Portable mobile signal jammer block GSM 3G 4G GPS WiFI.Handheld design convenient for your outdoor jamming.The maximum jamming radius up 20 meters. It perhaps the most popular mobile jamming device in the world.

$309.99

$739.99
The high power mobile phone jammer is a jamming device designed with a built-in fan and 6 antennas. It is a 15W powerful jammer that can block the signal of 3G 4G CDMA GSM DCS PCS and WiFi. The jamming radius can reach up to 40 meters.

$330.59

$539.59
This high power and high end wireless wifi jamming device not only can block GSM 3G 4G phone signal,but also jamming GPS WiFi and VHF UHF frequency.Three types of signal combination for your choice.Within the scope of the interference radius 50 meters to ban mobile communications function.

$415.49

$950.69
Desktop adjustable high power blocker device jamming all mobile phone signal and GPS WIFI lojack,jamming radius up to 50 meters.

$499.69

$890.89
14 antennas high power desk signal jammer can jamming with all cell phone signals, LoJack GPS WIFI UHF VHF 433 and 315MHz. Adjustable jamming radius, maximum jamming radius 70 meters.

$923.46

$1358.46
6 bands high power signal jammers supports wide jamming frequencies including phone signals,WIFI,GPS,UHF,VHF and LoJack, Jamming radius up 120 meters.

$2558.69

$3158.69
The cell phone signal blockers provide GSM+3G+4G signals group. Jamming with GSM+3G+GPS+WIFI group and GSM+3G+UHF+VHF. It has excellent heat dissipation, the jamming radius up to 40 meters.

$379.49

$779.59
Lojack informations introduce

With the development of science and technology, the terminal of LoJack tracking is only a pack of CARDS, even smaller, which can be hidden in any part of the car and is highly reliable. Doppler tracking technology used in this system, compared with the GPS and GSM, the dedicated radio frequency technology to be more accurate, more difficult to detect, anti-jamming is strong, its positioning precision within 3 meters, in the city can generally be stolen vehicles within two hours.

Lojack is a security/retrieved device, similar to the GPS, but the performance is higher than that of GPS, can 24 hours tracking patrol team, 24-hour monitoring center, directly under multiple tracking technology, concealment type tracking device, tamper-proof tracking device, still work normally within the container buildings set dungeon.

Because it has accurate positioning accuracy on the tracking, it is used by many criminals to track the victim to achieve the purpose of crime. To avoid this tracking, you can get a lojack jammer device that blocks the lojack tracking signal at www.jammer-buy.com.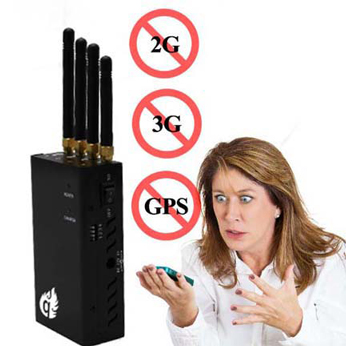 $169.69
$365.89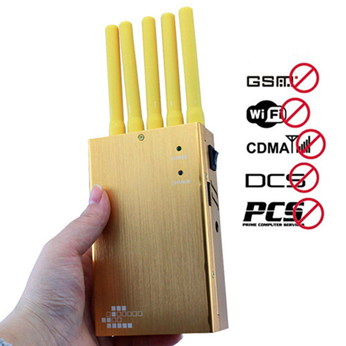 $239.89
$339.99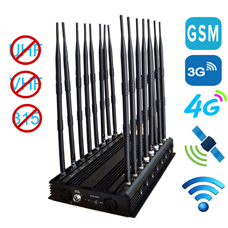 $998.34
$1356.34