Lojack and 4G Jammer, Stop Lojack Tracking and 4G Phone Usage
Here in this category, some Lojack and 4G LTE jammer are presented.The Lojack is low spectrum signal which is used in vehicle tracking.Although it is not as popular as GPS tracking,Lojack can be used to track new motorcycles,some vehicles and advanced laptops.And the Lojack jammers can help you get rid of such tracking.In addition,if you want to deal with another tracking-GPS tracking,you can buy a GPS jammer.
The next frequency band is 4G. The 4G network is now popular, and the signal is widely used in smartphones. If you're bored with phone noise, or want to be quiet in a meeting room, church, classroom, etc., the 4G cellular signal jammer can help. At the same time, when you stop using a 4G phone, tracking your phone is useless.To prevent Lojack tracking, buy signal jammer from jammer-buy online store, which offers a variety of style-style jammers and choose which you like to purchase.
As you can see, the desktop of these 8 frequency bands can adjust the high power jammer device with a wide range of interference frequencies and the radius can reach 50 meters. To meet your requirements, you can use a variety of configurations.

$540.49

$890.89
This 8 antennas portable jammer device support a wide range of interference frequencies, it's a multifunctionals wireless bluetooth jammer device,can jamming WiFi GSM 3G 4G LTE GPS and LoJack.Therefore, you have this cell jammer in your hand to block almost all the regular bands.

$350.69

$565.89
The 6 bands handheld mobile phone jammer blocker mainly interferes with GSM,3G frequencies with a wide jamming radius. Besides,several configurations of this jammer are available:4G,GPS or WiFi.

$339.99

$739.99
If you want to protect your privacy from camera spying and car gps tracking ,this 8341HA-5 handheld gps signal blocker is designed specifically for you.High cost performance for sale.

$259.89

$648.99
It is a high quality desktop mobile phone jammer that can block all mobile phone signals including GSM UMTS and 4G LTE with double cooling fans inside.

$330.59
As a high power signal jammers with 6 antennas, it supports wide jamming frequencies including phone signals,WIFI,GPS,UHF,VHF and LoJack with jamming radius up to 120 meters.

$2750.34
The high power desk signal jammer has 14 antennas, and signal interference is stronger and wider, which can block more frequencies. It not only interferes with all cell phone signals, but also supports LoJack GPS WIFI UHF VHF 433 and 315MHz.

$923.46
The camouflage handheld cellphone jammer wide jamming frequencies including GSM 3G 4G WiFi GPS and Lojack.You can choose what you need.Jamming radius up to 20 meters.

$445.39

$839.59
Wireless jamming cell phone frequencies(GSM,CDMA,DCS,3G,4G),GPS/WiFi and VHF/UHF,the desktop jammer can be used in many situations such as court,examination room,hospital,office,church etc.You can choose the signals that you want to block.

$448.49
Silvery cell phone signal blockers can block GSM, 3G and 4G signals. You can also choose to interfere with GPS/WiFi/UHF/VHF. It has excellent heat dissipation, the interference radius is up to 40 meters, it is so strong and durable.

$379.49

$779.59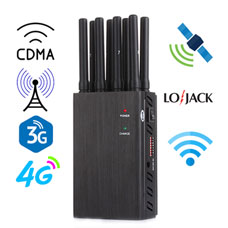 $316.69
$565.89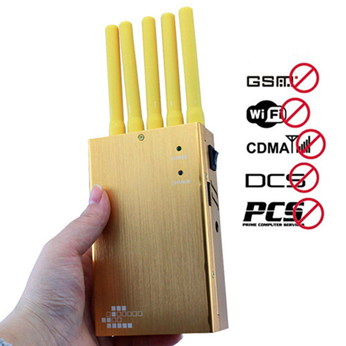 $259.89
$339.99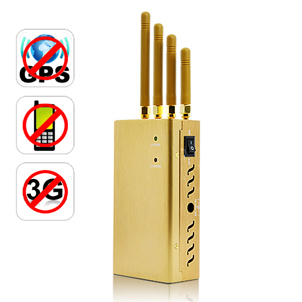 $139.99
$258.99