Portable Jammers,Easy to Carry
With the development of GPS satellite positioning technology, in order to protect their whereabouts, the jammer also emerged, and people bought jammers to avoid being tracked.The most popular one is the portable jammer because of its portable features. The portable jammers provided here are for your convenience.If you need to go out with the jamming device,a portable jammer is your choice.To meet different people's needs,there are various portable signal blockers here such as portable cell phone jammers,handheld gps jammers,portable WiFi blockers or you can choose the multi-functional portable jammers.In a word,these jammers are all easy to carry.
If you need a cell phone jammer, the design of portable type I recommend to you, it has the function of what you need, block cell phone signals, also has the characteristics of portable, make it much easier to carry it with you, let you can use anywhere in the outdoor, distribution car charger to make it work more convenient, not influenced by battery and can't use, you can charge on your car. Portable design is also easy to hide when you use it, not to be noticed.
Portable jammers have smaller size, easy to hide multiple features, and are no more than a desktop jammer. It also has the ability to interfere with multiple signals, with multiple antennas for you to choose from, and you can choose to interfere with the corresponding signal frequency band based on your requirements. In terms of quality, absolutely reliable, and affordable, you can now buy a jammer to fix your troubles if you're worried about the noise of your cell phone and your GPS tracking.
Portable cell phone jammer can effectively block CDMA/GSM DCS/PHS 3G GPS. Portability makes it convenient for outdoor use such as car, jamming radius up 15 meters.

$97.99

$169.69
This portable signal jammer device jamming multiple signals such as GSM/3G/4G LTE,WiFi,GPS/LoJack tracking signal. Handheld wireless jammer disturbance radius up 30 meters.

$316.69

$565.89
Handheld GSM signal jammer can jamming GSM 3G WIFI GPS 433 315 868MHz,jamming radius max up 15 meters.

This 4 bands portable and lightweight multi-functional wireless jamming device blocking signal array including GSM+3G+WIFI,GPS+WIFI.The jamming radius is 15 meters strong enough, free shipping.

4 antennas handheld electronic signal frequency jammer, can interfere with many frequencies, GSM, 3G, GPS, WiFi common signal. It also provides remote frequency interference functions of 315MHz, 433MHz and 868MHz. Car charger is convenient and solve the problems of the outdoor power supply, portable and convenient anywhere you use.

The portable GSM signal jammer jamming 3G, GPS, WIFI,315MHz,433 MHz,868 MHz,Jamming radius up to 15 meters.

Handheld GSM 3G WIFI GPS blocker multiple signal bands are provided for you.With 4 antenna design, with car charger, your car is also convenient to use.

$169.99

$258.99
Military camouflage handheld cellphone jammer wide jamming GSM 3G 4G WiFi GPS and Lojack.Multiple signal type combination multifunction signal jammer for your choice.Jamming radius up to 20 meters.

$429.69

$839.59
This portable signal blocker with three anti tracking signal combinations of GSM+3G+GPS, GPS (L1,L2,L3,L4,L5), GSM+3G+GPS+WiFi for your choice, the 5 antenna black case gives it an excellent texture. Radius of interference can be up to 20 meters. It can be said that it is one of the most powerful jammers in the market today.

$239.89

$648.99
5 antennas signal jammer is the most popular portable small jammer. It blocks almost all phone frequencies. It jamming bluetooth, WIFI, GPS and wireless video signals.

Hot seller handheld golden shell vehicle cell phone blocker jammers jamming GSM 3G 4G, WIFI bluetooth GPS and wireless video signals. We provide a variety of jamming signal frequency band combination. When it is turned on, all phones within a radius of 20 meters will not work properly.

$239.89

$339.99
Portable mobile phone signal jammer block GSM,3G,4G,GPS,WiFI.Handheld design convenient your outdoor use.The maximum jamming radius up 20 meters. 6 antennas and an excellent design make it perhaps the most popular mobile jamming device in the world.

$309.99

$739.99
The handheld signal blocker with 4 bands can jam GPS GSM 3G signal at the same time. Car charger provide for you convenient use anywhere in the vehicle.Up 15 meters radius is enough to keep your privacy safe.

This portable jammer is very popular nowadays. Jamming with GSM 3G , GPS, WiFi . It has the characteristics of light weight and small volume. Interfere radius up 15 meters.

This gsm signal blocker interfere with GSM 3G GPS WiFi 315 433 868 depends on your needs, small and portable features. Maximum jamming radius of 15 meters,car charger is standard.

Handheld mobile jammer can block GSM 3G mobile cellular signal, remote control frequency 433MHz 315MHz 868MHz , WiFi and GPS.The black shell and portable design make it easy to hidden and use.The maximum jamming distance up 15 meters,best tool for you to protect privacy.

$169.99

$319.69
Handheld pocket jammer jamming GSM+3G, GPS, WiFi signal types depends on your choice.Easy to hide and use,the maximum jamming radius up 10 meters, removable battery, delivery car charger, so you can use it anywhere that you want to jamming the signal.

$99.99

$189.99
This mini lightweight gps signal blockers for car is most popular on the market and sale cheaper,block car satellite tracking frequency,for vehicle cigarette lighter can work long hours without being limited by batteries, jamming radius up 15 meters.

$79.99

$149.89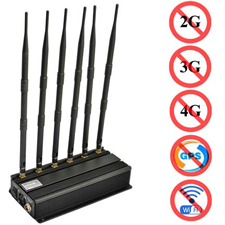 $448.49
$946.89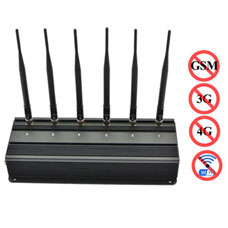 $330.59
$539.59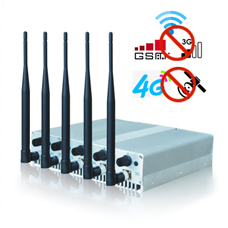 $328.89
$690.99