GSM CDMA scrambler
GSM, which represents the global mobile communication system, is now considered the standard for global communications, especially in Asia and Europe, and is available and versatile in more than 210 countries around the world. It has four different frequency bands, 900 megahertz and 1,800 megahertz in Europe and Asia, 850 and 1900 megahertz in north and South America. The GSM association is an international organization established in 1987 to develop and monitor the extension of GSM wireless standards.GSM using TDMA (time division multiple access) variation, frequency band can be divided into multiple channels. Through GSM, our voice is converted to digital data, which is given a channel and a time slot. At the other end, the receiver only listens for the specified time slot and splices the calls together.
CDMA or code division multiple access, which was the standard for qualcomm's design and patents, was later used as the basis for CDMA2000 and WCDMA standards. However, due to its specificity,CDMA has not yet been popularized globally,CDMA is less than 18% distributed around the world, mainly in the United States, China, Korea and Russia. The CDMA network layer makes digital calls to each other, assigning unique code to distinguish them. Each call data is encoded with a different key, and these calls are then transmitted simultaneously. Each receiver has a unique key that splits the combined signal into its own calls.
Network coverage: network coverage does not depend on GSM or CDMA networks, but on operators' infrastructure. GSM networks are more popular around the world because mobile phones rely more on GSM networks, meaning you may just need a GSM jammer if you need to ban them.
GSM signal scrambler related tags
Pocket GPS GSM 3G Jammer WiFi Signal Blocker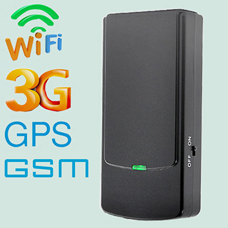 The box a pocket GSM + 3 g signal scrambler, in addition to this signal disturb combination type, also provides wifi or GPS signal shielding device, it can remove the battery, interference radius around 10 meters, easy to carry and hidden in the pocket, car charger, you can get more convenient for car use.
$99.99$189.99
Portable Remote 433 315 868MHz GSM 3G WIFI GPS Jammer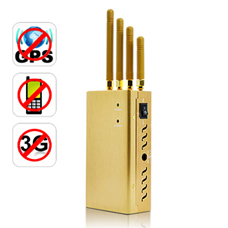 The gold-plated four-antenna hand-held GSM scrambler comes with a variety of shielding combinations, including GSM +3g+ GPS and GSM +3g+wifi, two of the most popular with customers today. Handhelds have small, portable and easy to hide features, powerful functions, interference radius up to 15 meters, two chargers for you, car chargers for your car outdoor use.
$169.99$258.99
Desktop GSM 3G 4G GPS WiFi UHF VHF Jammer Adjustable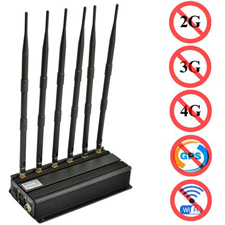 Table 6 antenna jammer means having more powerful functions and wide field of application of up to 50 m radius of interference, used in schools, prisons, courts, gas stations, church, etc need to ban cell phone use. There are many types of signal frequency interference, such as GSM 3G 4G GPS WIFI UHF VHF, which needs to be shielded, depending on your needs.
$448.49$946.89