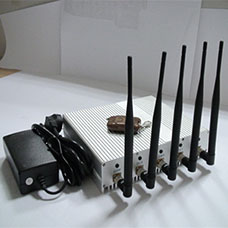 Cheap GPS/Bluetooth/WiFi Jammer GSM 3G 4G LTE Blocker
This jammer can be used for WIFI,GSM,DCS,CDMA and 3G jamming.Of course ,there are other choices for you since it has 5 bands.With the high heat dissipation aluminum shell,it can work for a long time.
Technical Specs:
Output Power:12W
Weight:2100g
Size:210 X 195 X 53 mm
Warranty:One Year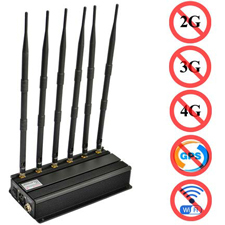 6 Bands Adjustable GSM/3G/4G Jammer GPS/WIFI,UHF/VHF Blocker
The adjustable jammer can almost jam all cell phone frequencies,WIFI,GPS,UHF and VHF.It is specially designed for the places like school exam room,court,church,prisons etc for its radius up to 50 meters.
Technical Specs:
Output Power:15W
Weight:2500g
Size:140 X 51 X 305mm
Warranty:One Year
6 Bands Handheld Cell Phone Signal Jammer 3G 4G LTE Frequency Blocker
This GSM/3G/4G cell phone signal jammer is a professional cell phone blocker that needs to be treated accordingly. It gives you real flexibility when it comes to wireless signal protection. It also supports GPS signals if you want.
Technical Specs:
Output Power:3W
Weight:750g
Size:112 X 62 X 32 mm
Warranty:One Year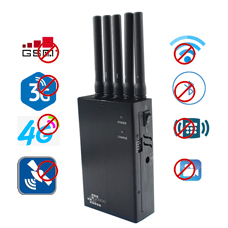 Portable GSM 3G 4G Cell Phone Jammer GPS Jamming Devices High Power WiFi Blocker 5 Bands
As a professional GPS Jammer, this handheld jammer can block GPS L1-L5 frequencies so that it can make sure no one can track you.Besides,you can choose other signals jamming combination such as GSM/3G/WIFI/GPS blocker and more.
Technical Specs:
Output Power:3W
Weight:500g
Size:120 X 74 X 29 mm
Warranty:One Year
Categories

Use

Price

Store Introduction
Jammer-buy.com company is a leader of the radio frequencies blocking equipment industry. The quality of all our products is the top priority for us because we are not just dealing those electronic devices but manufacture them.