GSM Jammer for Sale,More Frequencies Jamming
Do you think a lot of people are on the phone in public? Have you ever wondered what you could do to reduce or even avoid such a situation? The first thing you must think about is the law enforcement of the relevant managers, but that's not going to work. You might consider buy GSM jammer, which is a jamming device designed specifically for GSM signals. The current GSM jammer is not only for GSM signals, but also for intercepting GPS signals and WiFi signals. The most important of these GSM jammer price is affordable and have portable feature.
In the category the jammers can block the GSM signals and other frequencies that you can combine including GPS.Nowadays people can track you not only by GPS satellites but also the cell phone tower.There is a modern technology called Assisted GPS,which uses a combination of GPS satellite tracking and cell phone tower location triangulation to find out where you are more quickly and precisely.And it is embedded in many tracking device and the new microchips inside telephone.
To against such complex device,we need the blockers jamming for both GSM and GPS signals.Thus these more than cell phone blockers in the list are your choices to protect your privacy.
This 3 bands portable cell phone jammer can effectively block GSM and GPS signal. It's your best bet to protect your whereabouts. It has a very convenient, compact, light weight, and radius up 15 meters. Low cost important characteristics.

$97.99

$169.69
Stylish, powerful portable jammers have been launched, and now you can choose to disrupt the four frequencies you need, like GSM, 3 G, GPS and handheld GSM signal jammer. And interfering with WIFI, 315 MHz, 433 MHz, 868 MHz can also be your choice, with a radius of 15 meters.

$139.99

$258.99
The signal jammer can block wifi and all cell phone signals. It has an interference radius of up to 20 meters with portable jammer that can be carried on the arm. If you need an ordinary portable phone jamming device, this signal interceptor is definitely your best bet.

$405.80

$680.99
This handheld mini GPS jammer is very popular in the market. It interferes with GPS, GSM, WiFi and 3G signals. Distribution car charger, can be used for car.

This gsm signal blocker can interfere with GSM, 3g, GPS and WiFi signals simultaneously, and has small and portable features. Car charger can easily use of your car.

This portable handheld jammer is very popular nowadays. It jamming with GSM, GPS, WiFi and 3G signal. It has the characteristics of light weight and small volume. The interference radius up to 15 meters.

This mobile cell phone jammer is very popular nowadays. It jamming with GSM, GPS, WiFi and 3G signal. It has the characteristics of light weight and small volume. The interference radius up to 15 meters.

$166.62

$319.69
This mini jammer is very convenient for you to carry and use, just like a built-in battery phone. It can block signals including GPS, WiFi and 3g GSM signals.

$99.99

$189.99
This portable jammer device support a wide range of interference frequencies, 8 antennas, can interfere with WiFi GSM 3G 4G LTE GPS and LoJack band. It's a multi-functional multi-band WiFi jammer device. Therefore, you have this cell jammer in your hand to block almost all the regular bands.

$315.69

$565.89
This is a desktop tunable jammer which is very common in the class examination room, the court, the prison and so on. The main application is to jam mobile phone signal, including 3g, 4g, GPS, WIFI, GSM signal jammer.

$328.89

$690.99
The 4 bands desktop jammer GSM jamming device,3G and GPS signal.It can deal with the A-GPS tracking to protect your privacy and be used in many places with the radius up to 30 meters.

$213.89
The camouflage handheld cellphone jammer wide jamming frequencies including GSM 3G 4G WiFi GPS and Lojack.You can choose what you need.Jamming radius up to 20 meters.

$445.39

$839.59
The portable GSM jamming bag can block the cell phone signals when you put the phone in it. It can also anti-demagnetize to protect the stored data information and reduce electromagnetic field interference to avoid data loss.

$20.59
The hidden photo-frame GSM 3G and 4G jammer which can be mounted on the wall has a noble and elegant design with jamming radius up to 50 meters.It's a perfect gadget for indoor cell phone signal jamming.

$868.49
It's very hard to be found out when you put it in the cigarette case.The small 3G GSM mobile jammer is designed for you to block the cell phone secretly.

$145.99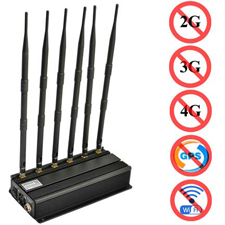 $448.49
$946.89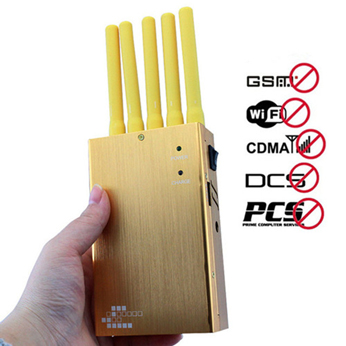 $259.89
$339.99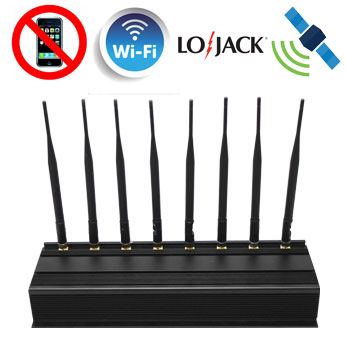 $540.49
$946.89